CUBE.ai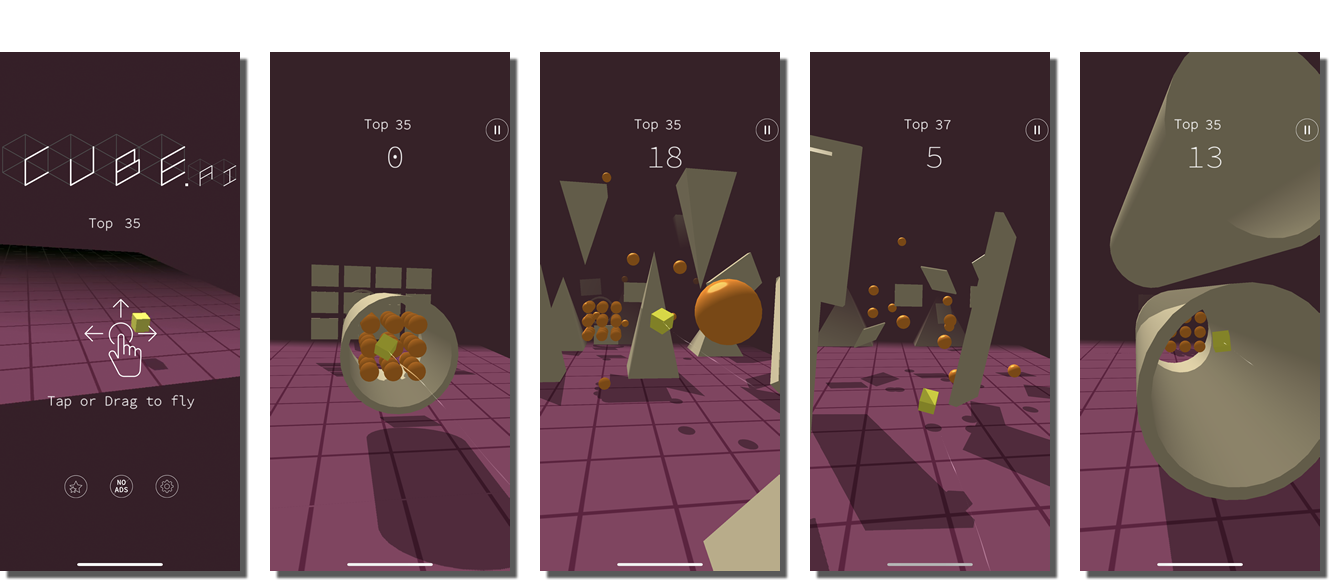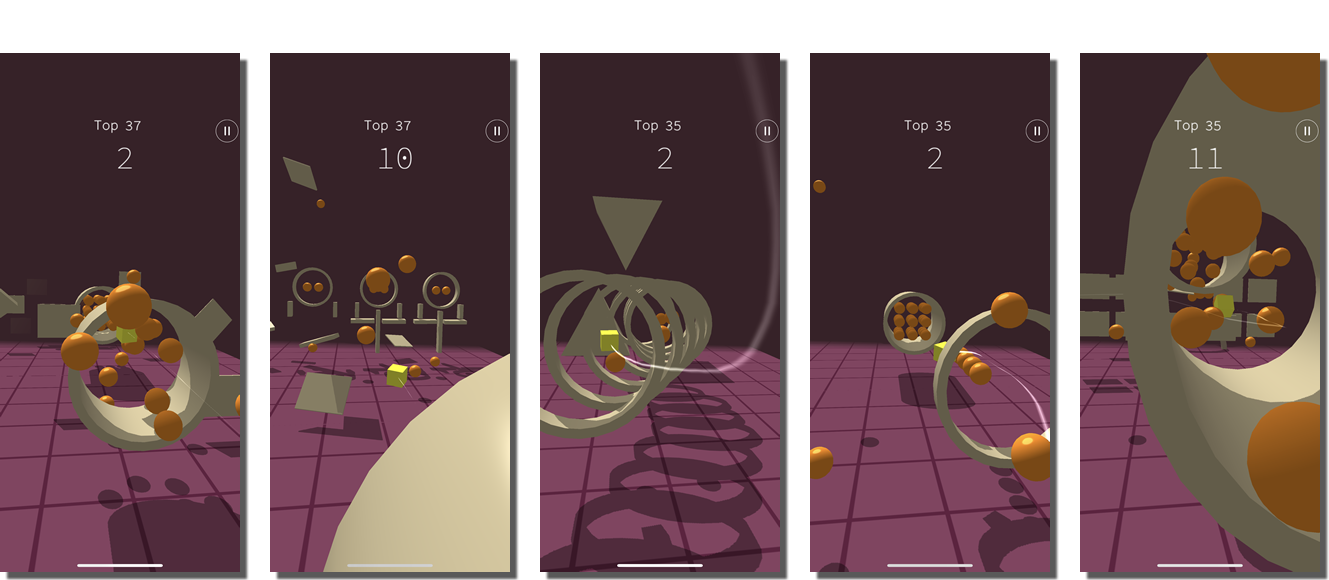 3D flight game with a floating feeling.
Avoid the obstacles and fly around the 3D world!
Hit the ball like a billiard and blast the obstacle off.
If you hit a bunch of balls at once, you feel really cool!
Control the side that collides with the ball and fly the ball in the direction you want.
The cube goes through the gate and gets points.
Let's aim high score!